Free Quick Quote, Simple, and Secure.
Speedy Cash Online Loans  – All Credit Scores Considered
This site does NOT affect your FICO ® credit score*
Qualified customers rates range from 4.95% to 35.95% APR¹ 
Free, No Obligation Quote
How Speedy Cash Online Loans Work?
Simply complete our very quick, secured and user friendly online form.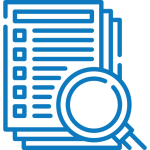 Our advanced technology will process your loan request. Searching & finding the right loan for you.
Get the Cash you need into your Pocket....
Once you are approved, you will be re-directed to your personal lender to complete the loan process.
Why Cash 2 Pocket Loans ?
At Cash2Pocket we know that life has its ups and downs. Sometimes emergencies will occur when you are short of cash, such as an expensive Dentist bill, broken washing machine, a dead car battery, or anything else. 
Just relax and don't worry Cash2Pocket Loans are here to help !  We are always open  24/7 to help you with the quick cash loan, cash advance, short term loan, personal loan or a payday loan alternative that you might need.  
With one of the largest panel of US lenders covering almost all 50 states, your quick cash loan is just a few steps away.
Our mission
We want to help and protect all clients when in need of Personal Loans or Short Term Loans online in the U.S.
We created a solution to help our clients to get a quick cash loan online, quickly, securely, and 100% totally Free with no obligation and no commission.
Innovation
Our smart AI will analyse and transmit your loan request to a wide range of top U.S. lenders* in our platform. We always put you the customer at the front, to make the top U.S. lenders compete to lend you the cash you need.
Transparent service
Cash2Pocket Loans is a fully transparent service. Our goal is to help ordinary Americans just like you to find the loan you need from a trusted, responsible lender quickly according to your personal circumstances.
Availability
No matter if you have poor credit or bad credit, at Cash2Poket Loans all credit scores are considered on an individual basis. Our Smart Technology is aimed to find the right solution within 150 seconds with a very simple and user friendly loan request form.
Cash2Pocket Loans is committed to ensure Americans just like you can get access to the funding they need.
* Carefully Selected and Approved network of lenders.
**According to the amount you want to borrow, and your ability to repay the loan among other factors. 
A SHORT TERM LOAN OPTION
A cash loan, short term loan, or a quick loan option is always a temporary solution. If you do not fully settle your loan as agreed then your lender could add extra charges and fees to your existing loan, which will make it much more expensive. Your loan provider might also report you to credit reference companies, thus if you fail to meet your repayments, may result in your credit score to be negatively impacted.
IMPLICATIONS OF NON-PAYMENT
If you are unable to repay on time, each lender has their own charges, policies to fees, interest, and how outstanding debts are to be collected. Some lenders will take legal action in the event of repeated non-payment. Most lenders will contact you via phone or letter in order to rearrange a payment. A non-payment may result in increased interest and/or charges that will impact your credit score. Please read carefully the section about charges on the  lenders site to find out their respective policies before finalising your loan.
COLLECTION PRACTICES
Most lenders will contact you you by phone, letter, and/or e-mail in order to re-arrange repayment. Non-payment could result in raised interest and could adversely affect your credit score. A continued non-payment may result in your debt passed to a collection agencies, which would add even more fees.
LATE PAYMENT
Should you feel that you will be unable to make your agreed repayment on the agreed date it is essential that you contact your lender in advance. Lenders may issue a charge for late payments. The amount of the charge will differ by lender so please read the terms and conditions before entering into any type of cash advance, short term loan or personal loan agreement. 
YOUR CREDIT SCORE
Cash2Pocket Loans does not run a credit check on our clients. But for a lender to determine if a prospective borrower meets their requirements, the loan lenders may do a credit check before making a decision about your loan. You agree to this when you submit our loan request form. You can get your free credit score here. 
TRUTH IN LENDING
To partner with Cash2Pocket.com, all of our partners including third parties and lenders must comply with the Truth in Lending Act. and prove they do so. This to make sure all loan contracts and loans comply with US federal law, and so they are easy to understand.
Important: Accepting an offer of any lender is strictly YOUR choice – You are under NO obligation to do so. Lenders have different Renewal Policies. Some of them automatically renew or have "roll-over" features. These conveniences often come with an extra fee. Please carefully read all the documents that your lender provides, if in doubt, ask for explanations from the lender. Make sure you understand the important parts like the APR you are charged, your re-payment schedule, their renewal policy as well as all charges and fees.  
STATE AVILABILITY
Availability of loan options of all lenders depends on your state of residence in the U.S. As some of the lenders on our panel may charge interest in excess of your state's maximum allowable limit, they may not be an option available to you. It is in your rights to waive the interest-related laws applied by your state. If you choose to do so, it can be done through the contract you sign with your lender. Should you choose to waive your state protection, your state's interest laws will not apply to you or the agreement that you enter into with a lender. We at Cash2Pocket.com, we do our best to make sure we only work with the most reputable lenders and other partners who abide by all state-specific interest laws, which includes offering a maximum APR rate. It is always the lender's responsibility to ensure that the agreement you (the borrower) enter into is valid within your state laws. If you have any questions about regulations and interest-related state laws within your state, please contact your state government for further information.
Cash2Pocket.com does not solicit any loan products. Likewise, our platform and website does not constitute any type of financial instrument or a loan offer prohibited by state law. Our services are void where prohibited.
Cash2Pocket.com is a FREE SERVICE!     We will NEVER ask you for any payments, We will NEVER ask for your Credit or Debit Card details.  WE are 100% Free, No Obligation Quote Service to our customers.