Free Online Quote, Simple, and Secure Personal Loans
Personal Loans Online – All Credit Scores Considered
Our site does NOT affect your FICO ® credit score*
Qualified customers rates range from 4.95% to 35.95% APR¹ 
Free, No Obligation Quote
Personal Loans: Everything You Need to Know
When you need money for a large purchase or unexpected expense, a personal loan can be a great option. 
Personal loans are unsecured loans, meaning you don't have to put up collateral like your car or house to get approved. 
Instead, your creditworthiness and income are the primary factors considered by lenders when deciding whether to approve your loan application. 
In this article, we'll cover everything you need to know about personal loans, including how they work, the pros and cons, and how to get the best deal.
How Do Personal Loans Work?
Personal loans are installment loans, which means you borrow a set amount of money and then pay it back over a fixed period of time, typically 12 to 60 months. 
The interest rate on your loan is determined by your credit score, income, and other factors, such as the amount of the loan and the length of the repayment term.
 The interest rate on personal loans can vary widely, from as low as 5% to as high as 36% or more. The better your credit score and income, the lower your interest rate will be.
The loan application process for personal loans is relatively simple. You'll need to provide basic information about yourself, such as your name, address, and social security number, as well as details about your employment and income. 
You'll also need to disclose how much you want to borrow and the purpose of the loan. Some lenders may ask for additional information, such as bank statements or tax returns, to verify your income and creditworthiness.
Once you're approved for a personal loan, the funds are typically deposited directly into your bank account. You'll then be required to make monthly payments on the loan until it's paid off. 
The amount of your monthly payment will depend on the amount of the loan, the length of the repayment term, and the interest rate.
A 2019 Federal Reserve 5 in 10 Americans would certainly not be able to cover an unanticipated cost of $500.
Pros and Cons of Personal Loans
Like any financial product, personal loans have both advantages and disadvantages. Here are some of the pros and cons to consider before applying for a personal loan:
Pros:
No collateral required: Personal loans are unsecured, so you don't have to put up collateral like your car or house to get approved. This makes personal loans a good option for people who don't have assets to pledge as collateral.
Flexible repayment terms: Personal loans typically offer repayment terms ranging from 12 to 60 months, giving you the flexibility to choose a term that works for your budget.
Lower interest rates than credit cards: Personal loans typically have lower interest rates than credit cards, making them a good option for consolidating high-interest debt.
Quick access to funds: Once you're approved for a personal loan, the funds are typically deposited directly into your bank account within a few days.
Cons:
Higher interest rates than secured loans: Because personal loans are unsecured, they typically have higher interest rates than secured loans like mortgages or car loans.
Fees: Some lenders charge origination fees or prepayment penalties, which can add to the cost of the loan.
Credit score requirements: To qualify for the best interest rates, you typically need a good or excellent credit score. If you have poor credit, you may not be able to qualify for a personal loan at all.
Risk of default: Because personal loans are unsecured, lenders have no collateral to seize if you default on the loan. This makes personal loans riskier for lenders, which is reflected in the higher interest rates.
How to Get the Best Deal on a Personal Loan
Personal loans will usually have a lower rate of interest hence a reduced price compared to payday loans.
As opposed to having to re-pay the whole loan amount furthermore the interest rate back in a couple of weeks, individual loans will certainly have a collection of monthly re-payments (installations), which typically makes each repayment smaller (depending upon the amount of the loan).
Personal loans can additionally be a good remedy for your money and money emergencies.
How to Apply for Personal Loans?
Applying for quick loans is instead very easy. Applying with Cash2Poket Loans can be the most easy and fast way to apply for payday loans or to personal loans as it is the US expert for online loans.
Making use of Cash2Poket Loans to obtain an on-line loan is generally the best option, as you can experience a quick and easy application procedure from anywhere you desire via your mobile, tablet or computer.
Cash2Poket Loans has a vast panel of the top US lenders under one single application so it easier, and increases your application to be approved, rather than visiting several physical locations, or spending hours filling tens of difficult applications forms.
When filling out the simple application form which typically takes 2 mins. In the search process, Lenders wont normally do a tough credit rating check, which is why customers are authorized much more rapidly.
The terms & problems are not constantly very rigorous when it involves payday loans online.
In the search procedure the lending institutions will executes a soft credit score check simply to ensure you are employed thus you have the ability to pay back the cash you obtain.
After your loan is authorized, you can normally obtain the funds right into your bank account as fast as the very same day.
Cash2Poket Loans is right here to assist as well as secure our customers from all scam and spam internet site. Our goal is to assist you locate the loan you require, we are 100% Free, No responsibility quote service.
Very Easy Loan application process. Got a loan in about a day. So excited that my credit is getting better and I am able to secure a loan.
Excellent service to shop for the best loans and rates for yourself. An easy and smooth experience, and very quick turn around. I would recommend Cash2Poket Loans when in need for an emergency loan....​
Thank you for your help in getting an Installment Loan. It was so easy! We had a family emergency and needed $1000 fast! Thank you Cash2Poket Loans
How Cash Loans Online Work?
Simply complete our very quick, secured and user friendly online form.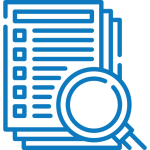 Our advanced technology will process your loan request. Searching & finding the right loan for you.
Once you are approved, you will be re-directed to your personal lender to complete the loan process.
Why Cash 2 Pocket Loans ?
At Cash2Pocket we know that life has its ups and downs. Sometimes emergencies will occur when you are short of cash, such as an expensive Dentist bill, broken washing machine, a dead car battery, or anything else. 
Just relax and don't worry Cash2Pocket Loans are here to help !  We are always open  24/7 to help you with the quick cash loan, cash advance, short term loan, personal loan or a payday loan alternative that you might need. 
With one of the largest panel of US lenders covering almost all 50 states, your quick cash loan is just a few steps away.
Our mission
We want to help and protect all clients when in need of Personal Loans or Short Term Loans online in the U.S.
We created a solution to help our clients to get a quick cash loan online, quickly, securely, and 100% totally Free with no obligation and no commission.
Innovation
Our advanced algorithm transmits your loan request to a wide range of the top U.S. lenders* in our platform smartly. Putting you the customer at the front, to make the top lenders compete to lend you the money you need.
Transparent service
Cash2Pocket Loans is a fully transparent service. Our goal is to help ordinary Americans just like you to find the loan you need from a trusted, responsible lender quickly according to your personal circumstances.
Availability
No matter if you have poor credit or bad credit, at Cash2Poket Loans all credit scores are considered on an individual basis. Our Smart Technology is aimed to find the right solution within 150 seconds with a very simple and user friendly loan request form.
Cash2Pocket Loans is committed to ensure Americans just like you can get access to the funding they need.
* Carefully Selected and Approved network of lenders.
**According to the amount you want to borrow, and your ability to repay the loan among other factors.